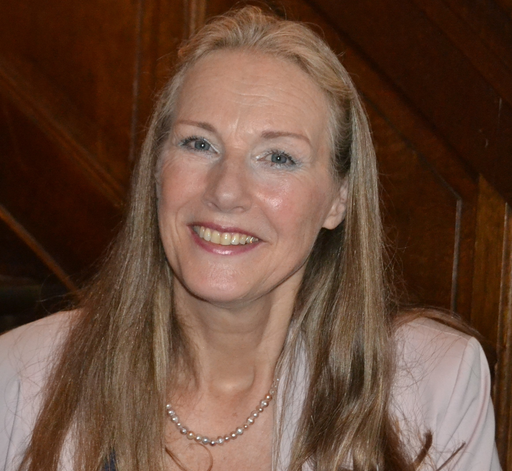 I am born in 1953 in Amsterdam and now live in Putten. I got my professional education at the PABO, 1 year evening education MO-A drawing, further at the Gerrit Rietveld Academie in Amsterdam free graphics and painting, where I followed classes from Herman Gordijn, Piet Klaasse en Piet Blom and got my masters in 1979.

I started with water-colors. I have illustrated for several publishers and at the same time made my own work. From 1987 until 1990 I have worked as a designer by a publicity and decoration agency. From 1993 until now I make my own work and sometimes an order for a portrait of people and animals or country. From 1994 I use acryl paint. It is a technique that appeals the most to me. I paint layer over layer (glaze) and use only mediums to thin the paint. In this way you get beautiful deepness in the work and tiny nuances. I work only with precision paint.
My subjects are realistic, most at nature, with an own bring in what I see and experience. I try to represent what I see so that you feel attached with the picture. I try to make me and also other people feel happy with my work. Art is indispensable for me in life, it enriches the daily existence. Roses, sea views and specialy portrait-painting are my favorites; they are for me a returning theme.
In order (volunteer project) I painted in 2015 and 2016 a picture for a new buid hospital voor all layers of people in Indore, India, with open hart and care for the poor in Indore. This inspired me for a new picture for the theme' Without' for the Atelierroute Putten. In 2016 is the painting 'Without' nominated for 'Picture of the Year', where I am very happy about. I painted in 2017 still two children from Indore. The children, painted on these four linens, belong to the children minimum or no perspective. They come from poor families in India. Where you grow up, in which circumstances, that determines for a part your life. I hope for these children in this situation that there circumstances may change and also with all the children of the world can look forward to a happy future.
2019, a new portrait of a young girl from Indore will be exposed during the artroute Kunstkring Noordwest-Veluwe in september in Harderwijk, Holland...........
I hope you enjoy my work.
Julia van Steden.
All my paintings and pictures of them are protected by:
© Julia van Steden c/o Pictoright Amsterdam 2012.